Blue Fjord Leaders Blog
The Voice for Insightful Leadership with Shelley Row, P.E.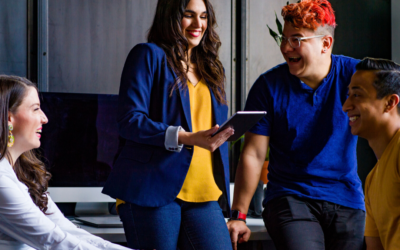 Leadership after COVID demands a new approach — here's how to manage with empathy. Management & leadership is changing. Have you noticed? Check out this article from Fast Company on the "rare breed" of managers who are "original." The article came to me from my...
read more
Blue Fjord Leaders Newsletter with Shelley Row, PE, CSP
Your place for short, easy-to-read articles on management, leadership, decision-making, and personal & professional development.
How to be a curious, not judgmental leader Walt Whitman said, "Be curious; not judgmental." The word, curiosity, evokes a sense of openness and flexibility. That's a good way to approach interpersonal communication. In my courses, we define the goal of communication...
Good Judgment Empowers Leadership Teams — Here's How to Use Information, Experience & Gut Feel when Making Decisions "You weren't promoted for your technical skills. You were promoted for your judgment."  That's what my boss told me shortly after my promotion into...
Here's how you can train managers for employee retention & satisfaction You're trying to do the right thing by investing in training for your staff. But is it sticking? If it's not sticking, then it's not making a difference for them, for you or the organization....
Use these 3 tips for better management training It's National Engineers Week! Let's take a moment to celebrate engineers and the value they bring into the world. And let's look at how to get more from that value. Think about it. Engineers design, build and...
Get a Free Copy of
The Handbook for Technical Leaders
Ten Top Skills for Managers