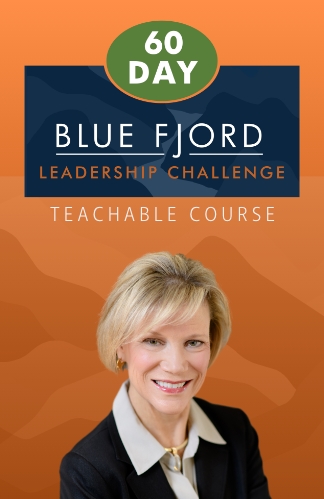 60 Day Leadership Challenge
Teachable Course
Think Less Live More
192-page Paperback Book by Shelley Row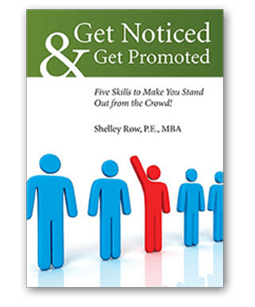 Get Noticed & Get Promoted
3.5×5" Paperback Book by Shelley Row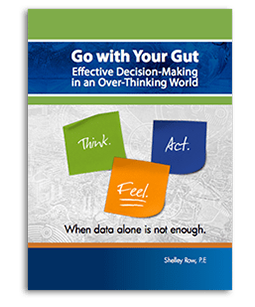 Go With Your Gut
3.5×5" Paperback Book by Shelley Row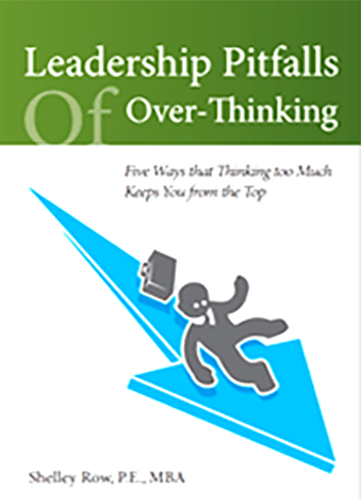 Leadership Pitfalls of Over-Thinking
3.5×5" Paperback Book by Shelley Row
Living Like a Local
178-page Paperback Book by Shelley Row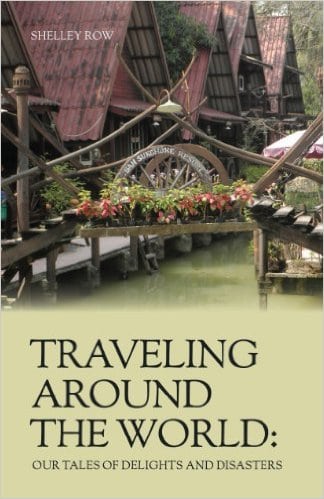 Traveling Around the World
194-page Paperback Book by Shelley Row
Exploring Europe 
132-page Paperback Book by Shelley Row
Presentation Skills Training by Shelley Row
Go With Your Gut
3.5×5" Paperback Book by Shelley Row
Use this MiniBuk to stop over-thinking, slow knee-jerk decisions, enable aha-moments, and enhance your leadership skills. This pocket-sized book is a workbook that accompanies the program by the same name. Plus, it is a convenient reminder of the key points from the program.
Think Less Live More
192-page Paperback Book by Shelley Row
For a world of chronic over-thinkers, this book holds the key. In eight easy steps, discover the essential role feelings play in creating a more fulfilling life and rewarding career. With wit, stories and a bit of science, the book shares tips from an executive, engineer, and recovering over-thinker on how to live with meaning by thinking less. Built-in exercises allow you to put the tips to work immediately. Don't over-think it – start reading now! Chosen as an Award-Winning Finalist in the "Self-Help: General" category of the 2015 International Book Awards from more than 1200 entrants.
Get Noticed & Get Promoted
3.5×5" Paperback Book by Shelley Row
This pocket-sized book is a convenient reminder of the five tips that help you stand out from the crowd. Be the go-to person. In this book you will learn how to: develop communication skills that reflect on you, how to show up & speak up, use networking that counts, and effectively manage meetings.
Leadership Pitfalls of Over-Thinking
3.5×5" Paperback Book by Shelley Row
This pocket-sized book is a convenient reminder of how to avoid the five pitfalls of over-thinking so that you can decide and move on. The 5 pitfalls are: Over-analyze decisions, Over-reliance on rules & procedures, Overly-narrow focus, Overly-protective thinking, and Overly-dependent on approval.
Living Like a Local
178-page Paperback Book by Shelley Row
Many dream of living abroad but Shelley and her husband, Mike, did it. They left the security of their careers, the comfort of their home, and the familiarity of their neighborhood and moved to France. For ten months, they made their home in the village of Cotignac in southern France. From their yellow-stucco house with the green shutters perched on the hillside overlooking the village, they lived like a local and soaked up all that life had to offer.
Join Shelley as she takes you to meet the local people of Cotignac like Frank at the hardware store, Marie at the Brasserie Quatre Saison, and Thomas at the Modern Bar – a local drinking establishment not unlike many small bars in rural towns in the U.S. Experience baking fresh croissants with Monsieur and Madame Pouillard and their son, Donovan at their boulangerie. Shelley and Mike became a part of the small community in Cotignac. They attended every local function like the Coyote Dancers' performance, the weekly mussels and fries fund raisers for the boule association, the aioli dinner, and the Quince Festival. They helped serve food at a gathering of small publishers organized by Shelley's French instructor, Catherine. Shelley harvested grapes and olives and bought truffles at the Aups truffle market. While enjoying new adventures at every turn, they lived a regular life doing laundry, searching for plastic wrap, paying bills, and washing the car. They just happened to do them from their home in France. They hosted friends and family all of whom sat together under the large tilleul tree to enjoy meals on their patio overlooking the valley.
Shelley's book, Living Like a Local: Stories of Our Life in France, is a compilation of her stories written during their year abroad. Her stories speak to everyday life and feelings from life lived in another country.
Traveling Around the World
194-page Paperback Book by Shelley Row
Shelley and her husband, Mike, embarked on a two-month trip around the world after ten months living in France. Their meticulously planned travels didn't go as planned! They experienced the riots in Cairo, the earthquake in Christchurch, and were at a hotel in Honolulu when the tsunami roared past. Shelley's stories bring to life the delight of meditating with monks in Thailand, shearing sheep in New Zealand, and the drama of traveling through disasters.
Exploring Europe
132-page Paperback Book by Shelley Row
Join Shelley and her husband, Mike, as they explore Europe from their temporary home in a small French village. Their dream was to live in southern France for a year; to be immersed in the culture and lifestyle of Provence. But there was also the lure of other wonderful destinations. The list of places and events in Europe would have filled several years. They selected their experiences carefully, choosing those with a personal allure or a memorable occasion. Their adventures, sprinkled across the months while they lived in France, provide a book full of experiences – some shared with friends and others shared between just the two of them.
Their stories will take you to the wonder of prehistoric caves in the Dordogne, the beauty of Austria, the excitement of the Tour de France, and the frenzy of Siena's Palio horse race. You'll find yourself in Verona's Roman arena listening to Aïda, boating on Lake Como, biking on the small French islands, the Porquerolles, and shopping at the Christmas markets of Strasbourg. You won't want to miss the festival in Cordoba or the holiday lights of Lyon. Shelley's stories make each experience a personal event. Come along for the fun. It's the next best thing to being there.