Blue Fjord Leaders Blog
The Voice for Insightful Leadership with Shelley Row, P.E.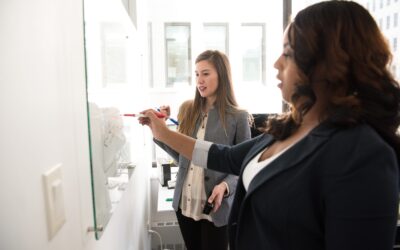 Leadership development is about applied learning that lasts. When I shifted to applied learning techniques, I saw increased impact, transformed behavior, and lasting change. Why leadership development trainings don't work · Does your organization provide periodic...
read more
Blue Fjord Leaders Newsletter with Shelley Row, PE, CSP
Your place for short, easy-to-read articles on management, leadership, decision-making, and personal & professional development.
Anxious? Rebalance your day with mindfulness and meaningful work instead of checking off a to-do list. Here's how I changed my perspective and realigned my vision for Blue Fjord Leaders. Understanding My To-Do List Anxiety It was the first morning of my...
Employee retention. It's a conundrum for even the most-seasoned managers. Over the past few weeks, I've seen an extensive uptick in conversations about The Great Resignation, as well as the what and how of keeping people in-house. Fewer are asking why everyone is...
Close your eyes and imagine the sound of crashing waves, the feeling of sun on your face, and a cool drink in your hand. For some, this anticipation of vacation brings feelings of happiness and relaxation — for many more, it means added stress and a never-ending list...
Why you have to address personality conflicts at work Have you ever worked in an office where a performance problem went unaddressed? Have you ever watched personality conflicts negatively impact productivity and no one does anything about it? As a top performer, have...
Get a Free Copy of
The Handbook for Technical Leaders
Ten Top Skills for Managers