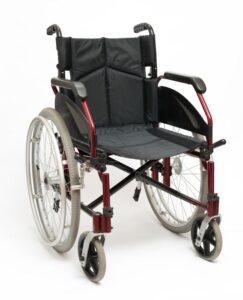 I'm not a caretaker. I seem to have missed that gene even as a woman. But then came the diagnosis – lung cancer – again. It was my husband. Now, I would push his wheelchair into radiation; fetch whatever he needed, and run errands in the weeks until he passed away. As I dashed to and fro, it caused me to reflect on what I could learn from this since every experience holds a lesson, if we have the mind and heart to see it.
I am not a student of "servant leadership" but perhaps this is the lesson here. I haven't always been a good servant leader because I focus so strongly on achieving a goal. Certainly, my ability to set goals and achieve them has been an element of my success. And yet, I think I missed something. Maybe my realization will resonate for you, too.
While my husband valiantly fought his disease, I fetched jackets, socks, water and pills because they were what he needed to reach his daily goals. As a leader, part of our job is to provide staff with those things they need to achieve their goals–training, support, resources, praise, coaching. It's not that hard, really. You just have to pay attention with an attitude of a caretaker to their needs.
As I pushed my husband up and down ramps into the hospital, that too was like leadership. I held back the wheelchair on the down ramp so he didn't roll headlong into the hydrangeas. And so we too hold back over-eager staff so that they are measured in their approach and don't fall on their face. We may coach them so that they don't over-extend their time and commitments.
On the up ramp I strained to roll him uphill to reach the top. Sometimes it took all my energy to push the chair over the uneven pathway like the threshold of a door or the bump in the sidewalk. It's the same for our staff. It is sometimes hard to sustain the energy to push an employee to reach the top. There are always humps and bumps along the way that have to be overcome. To push, strain and encourage others on their way to the top are the roles of the leader.
While it is true that I'm not a natural caretaker, I came to feel the gratification of helping my husband be as comfortable as possible in his last days. It's a good feeling and was worthy of the effort. As leaders, we have to keep in mind that the real work is being done by the other. The striving, trying, focus on the goal is the hard work of the employee. We simply provide a push, a steadying hand and we fetch the resources they need. It's not about us; it's about them. And we get to enjoy the gratification of being the servant leader.