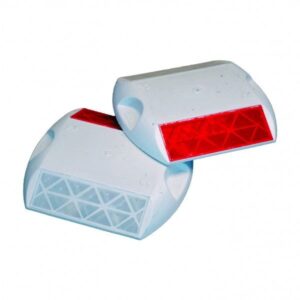 It happened just the other day. I was in Florida driving back from a training program just as the sun was getting low in the sky. Because I'm a transportation engineer I see things on the road that you may not. Glancing in my rear-view mirror, I saw them. The raised, reflective pavement markers. Have you ever noticed them? They are small, raised bumps between the white dashes and they reflect white light at night with your headlights. But, if you happen to travel the wrong way on the road, they reflect red. You see a continuous line of red twinkling dots to tell you that you need to go the other way. Anyone that would take the time to know their road laws would know this, it's lucky that such training facilities like this traffic school Florida exist!
As the red dots sparkled in the evening sun, I thought, "Wouldn't it be nice if there were red twinkling dots to tell us we're going the wrong way as leaders?" On second thought, perhaps there are.
The nagging feeling that gnaws in your gut. You know that feeling – it tells you that something's not sitting right. Ignore that feeling at your peril. It's your inner red twinkling dots trying to get your attention. Both my personal experience and interviews with executives say one consistent thing about the nagging feeling – pay attention. There's something in your brain that's trying to get through. Ask questions; probe your discomfort; dig in to understand why the tell-tale feeling has kicked in. From a neuroscience perspective, the nagging feeling is something from your experience that's trying to get your attention. Call it intuition or gut feel, but, whatever you call it, it has validity and deserves your attention. In fact, a friend who is an executive director of a trade association told me that she gages the wisdom of her decisions based on the nagging feeling. "The nagging feeling goes away when you make the right decision," she says. It's your internal warning system … if you pay attention to it.
Trusted colleagues who say, "You might want to think about that again." The emphasis here is on "trusted." When someone I respect says, "uhhhh….you might reconsider that before you decide," I've learned to reconsider before I decide. There's only so much that you can see from your vantage point. Others may have a clearer perspective and see consequences and implications that you can't. They are your own personal red, twinkling dots. In fact, they can be so effective you should proactively cultivate them. As an important decision approaches, seek counsel from the wise people in your world. What perspective can they offer that you wouldn't otherwise see?
What other red twinkling dots have you noticed that cause you to pause and take note before deciding? Share your experiences with me and the other readers so that we don't make a wrong turn.
Photo credit: 3M